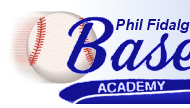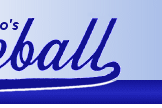 Phil Fidalgo's Baseball Academy was founded in the summer of 2003. The Academy is conveniently located in Frazer, Pennsylvania and aims to provide quality instruction at a reasonable price.

Phil Fidalgo helped to place Villanova baseball on the map as a pitcher during his college years. More recently, he has taught and coached at Cardinal O'Hara High School in Springfield and Bishop Shanahan High School in Downingtown. He retired from teaching in 2011. [More Info...]

This website and all its contents Copyright © 2003-2012 by Phil Fidalgo, All rights reserved.